Giali Beach: A Challenging Yet Rewarding Destination for Nature Lovers and Adventure Seekers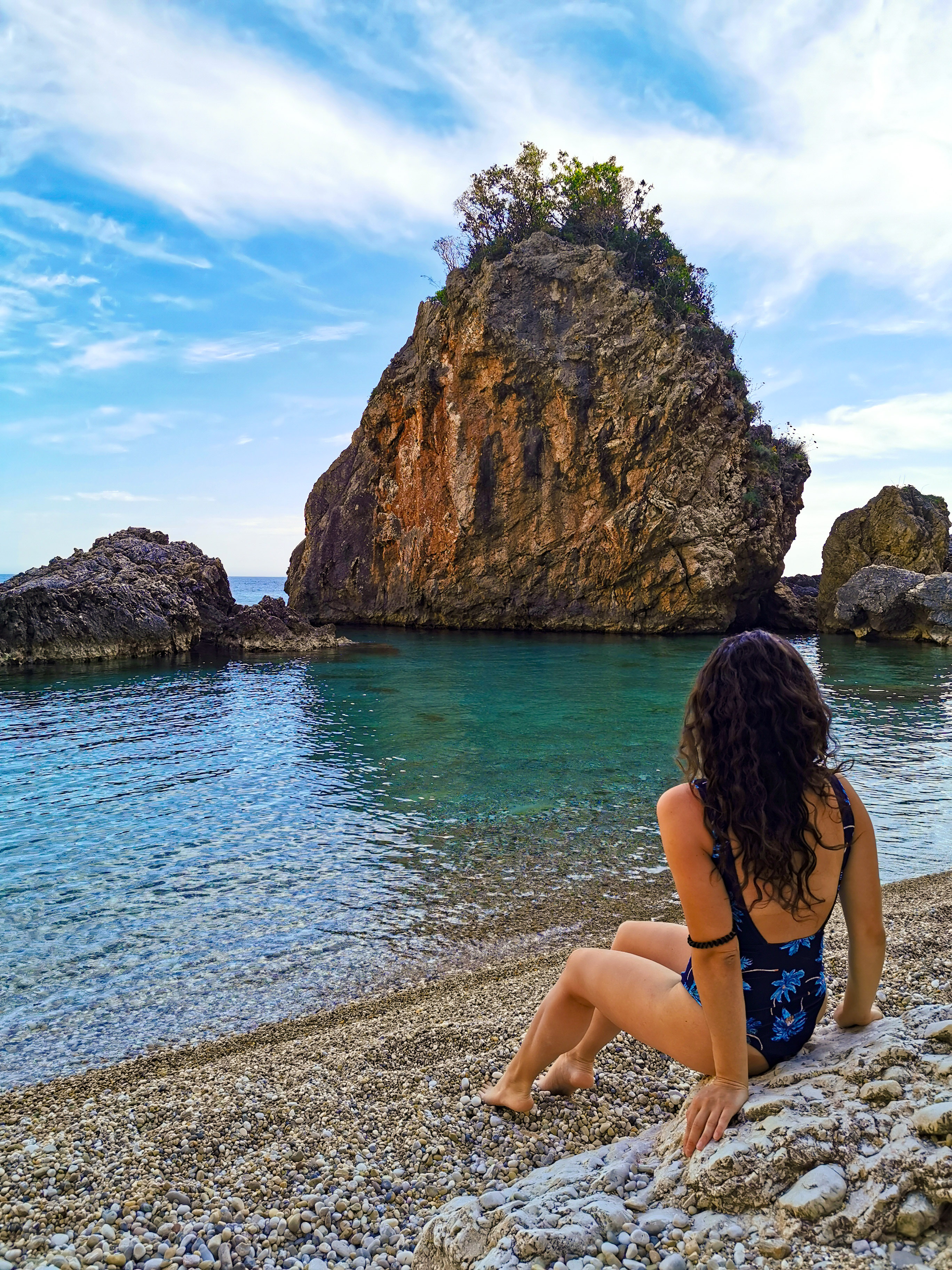 Plan Your Perfect Getaway to Giali Beach: Tips and Tricks for a Serene and Safe Experience
If you're a lover of adventure and hidden gems, then you simply must visit Giali beach on your trip to our beautiful island. Located on the west coast, near the Giannades village, Giali remains unspoiled by tourist infrastructure, thanks in part to the difficulty of access. But don't let that deter you - the journey to this beach is an adventure in itself, and the destination is more than worth the effort!
How to get there?
To reach the beach, you'll need to rent a car and drive to the west part of the island. You can park your car at the Chapel of Prophet Elias, which is situated on a hill overlooking the stunning coastline. From here, you'll begin your exploration. After a few minutes' walk, you will reach a path that descends the hill to the beach. The path is slightly challenging to climb down due to its inclination and rocky terrain. However, locals have placed ropes for your convenience. The journey is well worth it as you'll be rewarded with an unspoiled and breathtakingly beautiful beach, with crystal-clear water and a stunning natural landscape.
You can also rent a boat from the nearby beach at Ermones and travel to Giali by sea. This is a great option for those who may not feel comfortable navigating the path down to the beach, or for those who simply prefer a more relaxing mode of transportation. One of the best things about this beach is that it is not overcrowded with tourists, thanks to its difficult access. This means that you'll be able to relax and unwind in peace, without the crowds of other popular beaches. It's the perfect spot for nature lovers and those looking for a serene and peaceful getaway.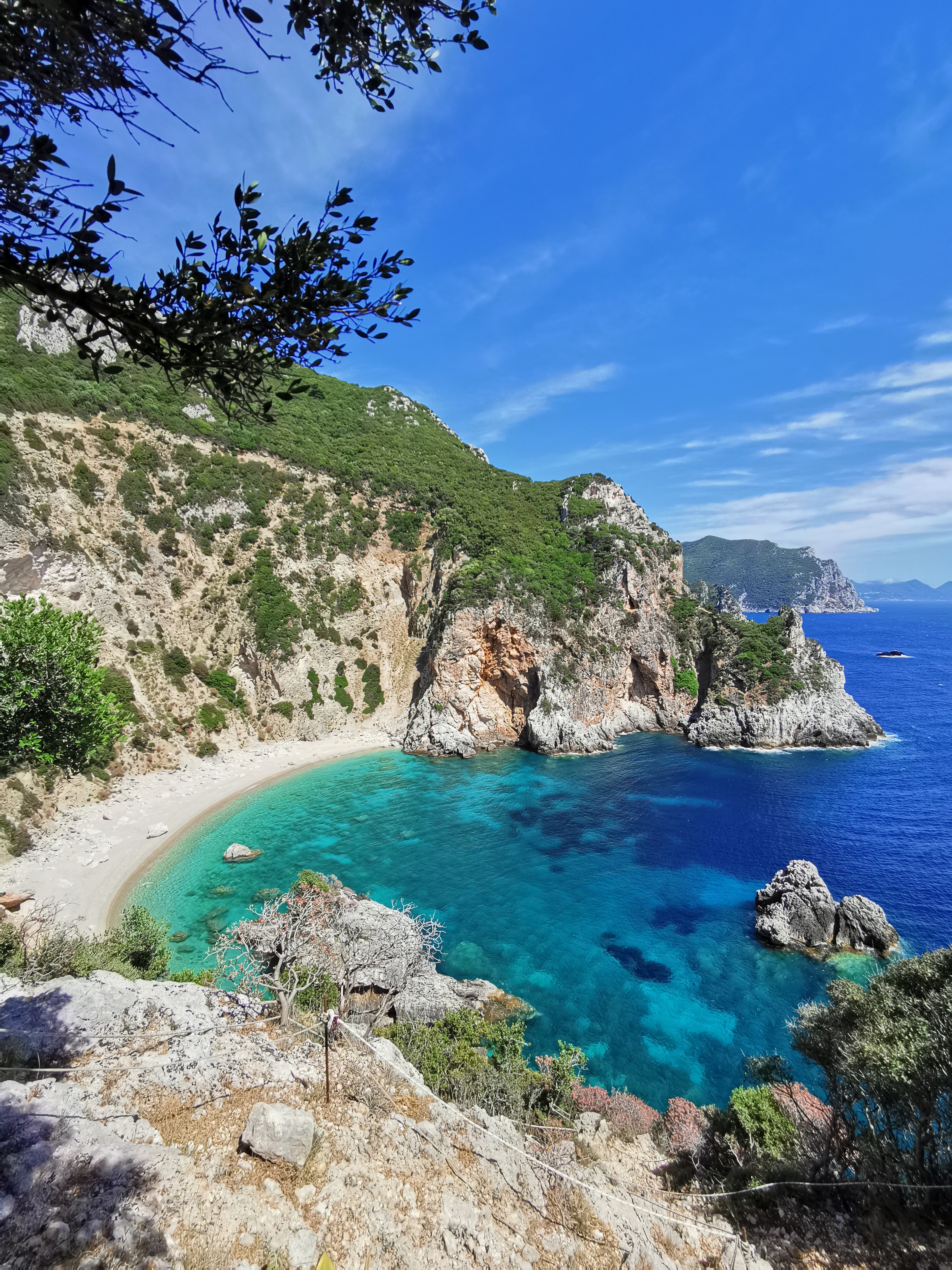 If you're feeling adventurous, be sure to explore the rocky underwater area, which is full of life and mysteries to discover. Snorkeling is a popular activity at Giali beach. The waters here are incredibly clear, which makes for an even more exciting and immersive snorkeling experience. In conclusion, Giali beach is an unmissable destination for anyone visiting Corfu. With its stunning natural beauty, crystal-clear waters, and peaceful atmosphere, it's the perfect spot for those seeking a tranquil and authentic Greek experience. So, pack your bags, rent a car, and get ready for an unforgettable adventure!
Tips
Wear sturdy shoes that are suitable for hiking and walking on rocky terrain.
Bring plenty of water and snacks to keep yourself fueled and hydrated throughout the day.
Be prepared for limited or no cell phone service while at the beach.
Start your journey early in the morning to avoid the hottest part of the day and allow for plenty of time to explore the beach.
Check the weather forecast before setting out, as this part of the island can be prone to strong winds and other weather conditions that could impact your trip.
Keep in mind that if you visit during the early summer season, the path to the beach may not be in the best condition, so be prepared for a more challenging hike.