A Natural Wonder in Corfu You Can't Miss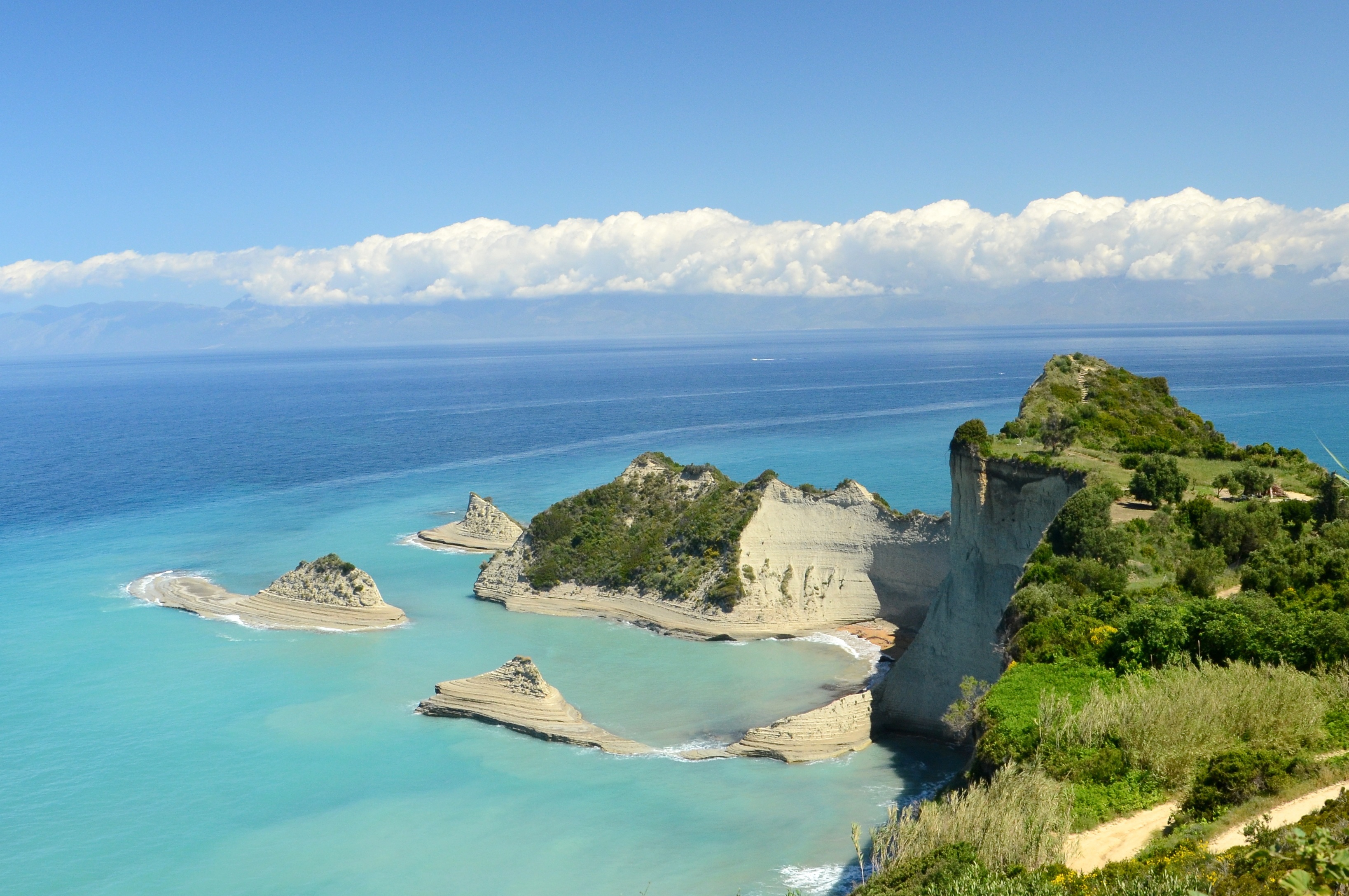 Looking for an alternative swimming destination in Corfu? Discover the breathtaking natural beauty of Cape Drastis.
This hidden gem boasts stunning cliff formations that create a wild landscape of small beaches and caves. Take your rental car and drive northwest of Corfu to embark on a memorable adventure. Be sure to pack your bags, grab your camera, and get ready to experience the awe-inspiring views of this place.
How to get here?
Cape Drastis is located in the northwest of Corfu island, near Peroulades Village. There are two parking spots available, one at the beginning of the path and another farther down. We recommend using the first parking spot as the road to the second spot is unpaved and in poor condition. From there, it's only a 15-minute walk down to the sea with plenty of picturesque views to add to your Corfu collection.
Exploring Cape Drastis
Upon arrival, you'll be struck by the stunning views of the cliff formations, which create a unique and captivating landscape. The cliffs form small beaches and caves that are perfect for exploring. For those feeling adventurous, take a swim around and explore the entire rock complex. Otherwise, simply enjoy the peaceful surroundings and stunning views.
While it isn't technically a beach, there is ample space on the rocks for you to relax and soak up the sun. Sunbeds are also available, as well as a small cantina with basic refreshments. Be sure to bring plenty of water and food, as there are no restaurants or shops nearby.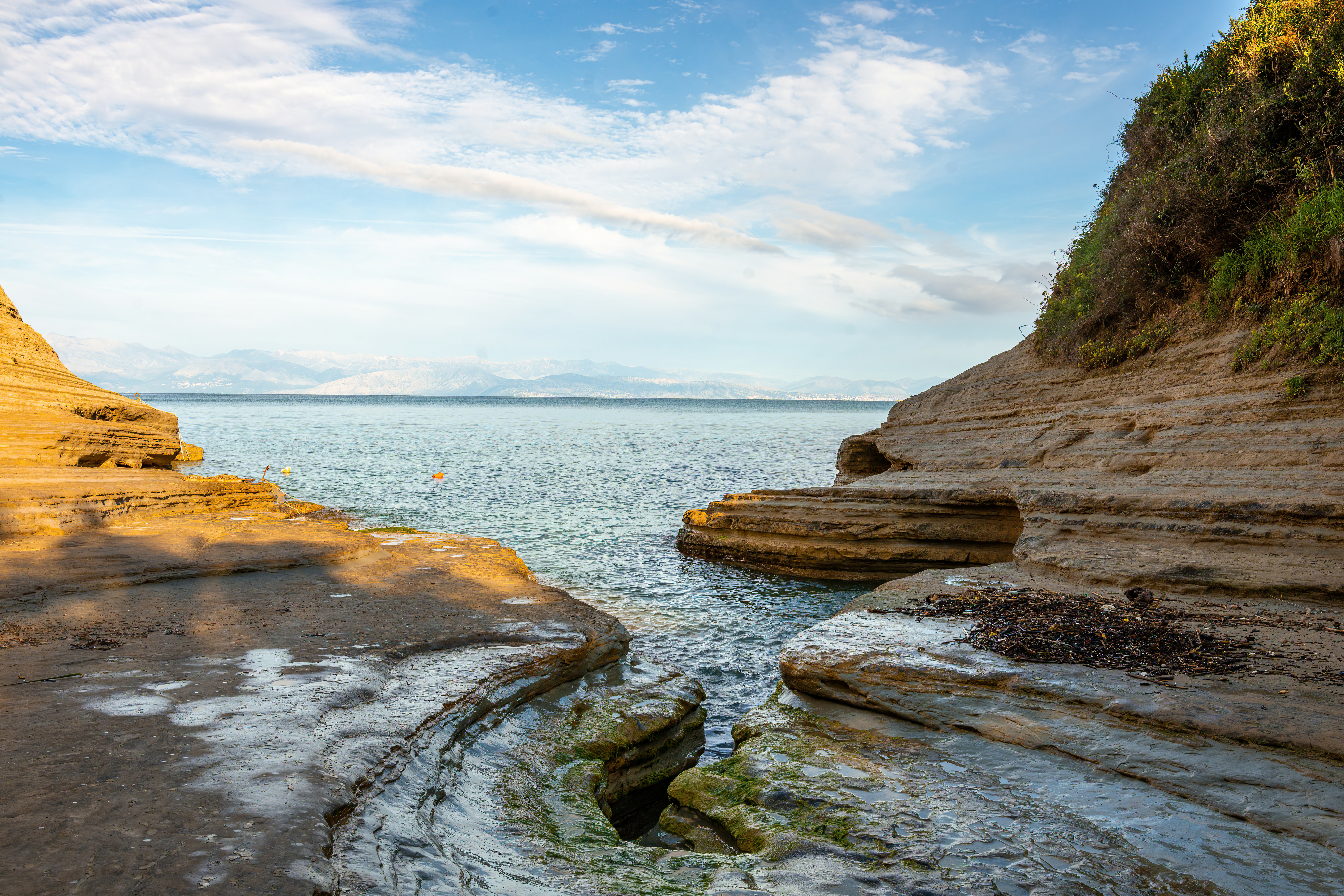 If you're visiting Corfu, Cape Drastis is a must-visit destination for anyone seeking an alternative swimming spot and stunning views. With its unique landscape, small beaches, and stunning cliff formations, Cape Drastis is a hidden gem waiting to be explored. Plan your visit during the best time to make the most of your experience and follow these tips to ensure you have an unforgettable adventure.
Tips
There are no restaurants or shops nearby, so it's important to bring your own supplies.
The path down can be rocky and uneven, so be sure to wear sturdy shoes that can handle the terrain.
Bring a beach mat: If you plan on swimming, bring a beach mat instead of a towel as the rocks can be soft and muddy.
This area of the island can be quite windy, so be sure to check the weather forecast before heading out.